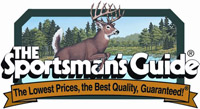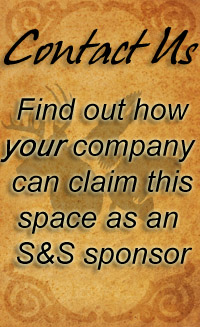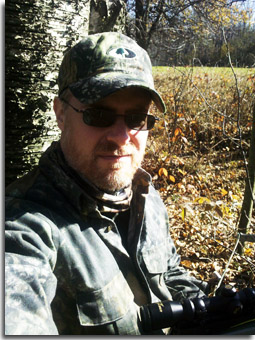 Chad Miles (Founder/Director)
Chad Miles is a former contributing editor for Defense Watch Magazine and a veteran of the U.S. Army.
As a former political advisor specializing in technology issues, he has consulted with numerous candidates at the local, state and federal levels. In 2006 Chad ran for a seat in the U.S. House of Representatives in Michigan's 14th Congressional District. While the campaign was ultimately unsuccessful, the experience was invaluable. Chad has been involved in the technology business since 1997 and is the founder and owner of the technology consulting firm Magic Box Group, LLC.
Chad is a veteran of the U.S. Army, serving seven years on active duty with nearly two years overseas in four countries. Chad enlisted in October 1990 as an Infantryman (11B). After completing Airborne school, Chad reported to the 4/325 AIR, 82nd Airborne Division where he spent 4½ years. During his time in the 82nd, Chad trained at the National Training Center (FT. Irwin CA), the Jungle Operations Training Center (Ft. Sherman, Panama) and participated in numerous FTX, JRTX, airborne operations and field deployments. Chad's real world deployments include Hurricane Andrew Relief (Southern Florida), Operation Eager Light (Zarka, Jordan) and a tour of duty with the Multinational Force and Observers (Sinai, Egypt). Chad was also part of the planning and initial airborne task force for Operation Uphold Democracy, an invasion of the country of Haiti that was avoided by diplomatic negotiations. As an Infantryman, Chad has held the positions of Dragon Gunner, M60 Machine Gunner, Battalion RTO, and Fire Team Leader.
After his initial enlistment, Chad re-enlisted as an Intelligence Analyst (96B). After graduating from the U.S. Army Intelligence School (Ft. Huachuca) in 1996, Chad served a one year tour of duty in South Korea as an Intelligence NCO with the 2/72 Armor Battalion, 2nd Infantry Division. Upon returning from South Korea, Chad finished his enlistment with the 2nd Battalion, 5th Special Forces Group (Ft. Campbell, KY) serving as an Intelligence NCO and Information Security Specialist. Chad finished military service as a sergeant (E-5) in 1997.
Chad's awards include the Army Commendation Medal (x3), Army Achievement Medal (x3), Army Good Conduct Medal (x2), National Defense Service Medal, Korea Defense Service Medal, Humanitarian Service Medal, Multinational Force and Observers Medal, NCO Professional Development Ribbon, Army Superior Unit Award, Expert Infantryman Badge, Parachutist Badge and Jordanian Parachutist Badge.
Chad is a member of the Veterans of Foreign Wars and the American Legion.
Chad is a graduate of the Non-Commissioned Officer Academy at Ft. Bragg, North Carolina and the U.S. Army Intelligence School. Additionally, he holds a degree in political science with a minor in history from the University of Michigan – Dearborn. Chad currently lives in rural Ohio with his wife Renée and their seven children.